YAY :)
I won a blog giveaway yesterday from Jamie @
The Kubeczka Family
for a free blog design! My little blog baby is getting a makeover! Yippee! Great timing too since my blog is quickly approaching it's 1 year birthday! :) Thanks Jamie! Can't wait to see the new look!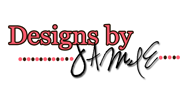 NAY :(
I had my worst day of school yet today. Like almost broke down in tears bad. Like had to call the assistant principal down to the classroom because the kids were being so awful bad. Don't worry though...I kept my composure...I'd never give those brats the pleasure of seeing me breakdown!Days like this really make you question your own sanity of deciding to become a teacher though, but I know tomorrow will be a better day...hopefully.

YAY :)
Yesterday a chiropractor came to school to give free massages to all the teachers. A pleasant surprise on a Monday morning! :)

NAY :(
I just ate the last Samoa Girl Scout cookie! :( One box is def not enough!!

YAY :)
3 more days of school 'til SPRING BREAK!!!! It can not get here any faster!!