Are you all loving the new blog design!?!? I AM!!!
Jamie
did such an AMAZING job! I am beyond lucky to have won her blog makeover giveaway! If you are in the market for a blog re-vamp I would definitely recommend her! She is so easy to work with and the results are amazing! I can't stop opening my blog website and just staring at it! So pretty!!! :) Thanks Jamie!!!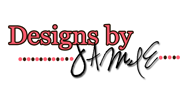 Tomorrow is the last day of school before SPRING BREAK!!! HALLELUJAH!